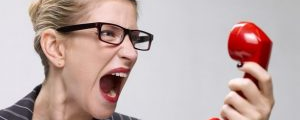 In this age of Customer Experience, numerous companies say, 'customers are the lifeblood of our business.' They also may tell their investors, customers, and employees:
– "Customers are always right."
– "Customers are the reason we're here."
– "No customer; no you."
Those taglines should apply to most of our customers, but there is a tiny minority who are sheer dumb-asses. Let's face it, there are some terrible customers out there. Many will negatively affect your company's profits and employees.
read more