The Team
Steve Coyle- Founder
Steve and his team design and deliver customized learning programs to help you and your organization succeed. He started ServiceWinners in 2003. Originally from Seattle, he has lived in Malaysia since 1995 and is a permanent resident. He is HRDF approved.
Steve has delivered programs to thousands of learners in Afghanistan, Brunei, Cyprus, India, Myanmar, Singapore, and the US. Key training areas are:  CX (Customer Experience), Supervisory, Credit / Collections, Train-the-trainer, Handling Hardcore Customers, Business Writing, Business Presentation, & Telesales.
Prior to starting ServiceWinners, he worked in the banking and telecommunications fields with CIT Equipment Finance (USA), Verizon Wireless (USA), and Maxis Mobile (Malaysia). He has lived and worked in 40+ countries which allows him to adapt to most any culture.
He has an MBA from Gonzaga University (U.S.A.) and a Masters in Education- Instructional Technology (Malaysia). He is a Certified Credit Executive (USA) and a Certified Financial Collections Professional (Canada). He is a certified English as a Second Language instructor (International House, UK).
Steve has written three books:  'Debt Collections: Stir-Fried or Deep-Fried?', 'Good Boss, Better Boss' (English & Malay versions), and 'Handling Hardcore Customers.' The print and ebooks can be found via Amazon.com. Kindle, MPH, Popular, Shopee, Google, e-Sentral, and others.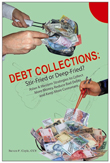 Feel free to drop him at line at:  steve@servicewinners.com or +60 12 2000 998 (mobile)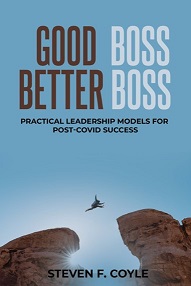 Jude Louis- Senior Consultant
Jude is from Ipoh, Malaysia. His experience was gained in the consulting and IT industries. Jude has a B.S. Mathematics and a Masters in Education- Instructional Technology (Malaysia). He is a keen instructional designer. He is HRDF approved.
Dr. Sasheedran Raman, DBA- Senior Consultant
Dr. Sashee is also from Ipoh. His work experience was gained in the telco, manufacturing, and training industries. He is certified in Neuro-Linguistic Programming and Time-Line Therapy. He has an MBA in Marketing and a Doctorate of Business Administration (UK). He is HRDF approved.
Albert Khoo- Senior Consultant                                                                                                                                                     
Albert is from Malacca, Malaysia. His work experience is in the Customer Experience, Sales, and Banking realms. He has worked at numerous banks in senior positions in Malaysia. His knowledge and senior management experience has proven vital in our past projects. He is an expert in leadership  development. Albert has a degree in Economics (Malaysia) and a diploma of banking from Asian Banking School.