Debt Collector training- Professional Certification (Canada)
The P.A.C.E. Program
Debt Collection certification training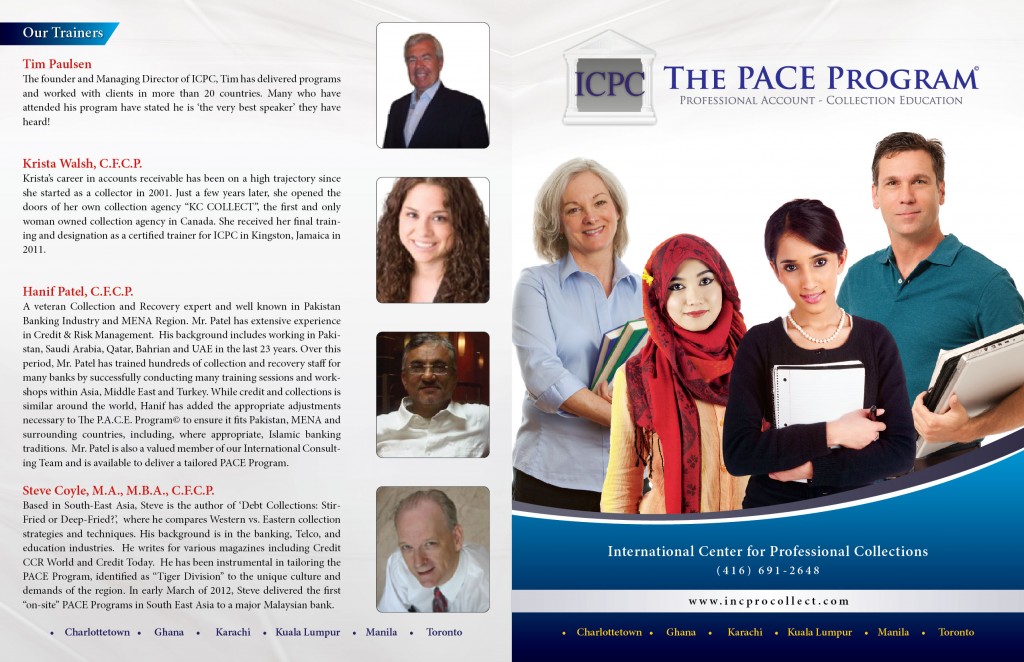 This debt collection certification training is great for your serious collectors who are dedicated to the profession. It can act as a reward to your long-serving, top debt collectors. It can be delivered 100% online, or a blend of online and instructor-led.
If you have only a few debt collectors who need this program, the online mode is best. If you have (10+) debt collectors and you want a faster certification route, then the blended learning mode would be better.
There are two certification tracks:
1)  Certified Financial Collections Professional (consumer)
2)  Certified Financial Collections Professional (commercial)
All learners receive:
(5) debt collection e-books (including Steve's)
S.A.G.E., a payment excuse handling e-tool
Certificate from Canada (upon successful passing of the tests and assignments).
ServiceWinners is authorized to deliver these debt collection certification programs throughout SE Asia. It has run in-house in Malaysia.  
Contact us if interested:  steve@servicewinners.com or +6012 2000 998.